The Assurance You Need
Our Assurance®, Ambidex® and ProCoat® lines of chemical and liquid resistant gloves have been designed with the utmost safety in mind. Resistance and permeation test results are available for a wide variety of chemical families found commonly in the workplace. While these results are generated in a laboratory setting and we are highly confident of the ability to perform well at work, we recommend that you should also conduct your own testing to make certain that the gloves are compatible with your application.
LEARN MORE ABOUT HAND PROTECTION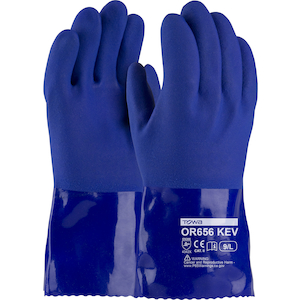 EN 388 2016 Results:
4X42C
Abrasion: 4
Cut (Coupe Test): X
Tear: 4
Puncture: 2
Cut (TDM-100 Test): C
Impact Protection:
EN 388 is a European Standard. Cut Level is determined by the number of cycles it takes a spinning circular blade, that is pulled across the material under a constant weight of 500 grams, to cut the fabric. As the number of cycles increase, so does the glove's ratings. Click here for more information about the EN 388 2016 standard.
SHOWING 1-1 OF 1 ITEMS
1 of 1