Impact & Anti-Vibration
Using only the best in synthetics and leather materials, we produce multiple high performance gloves for specific applications. As leaders in hand protection, we offer innovative products that are suited for you.
LEARN MORE ABOUT HAND PROTECTION
SHOWING 1-3 OF 3 ITEMS
1 of 1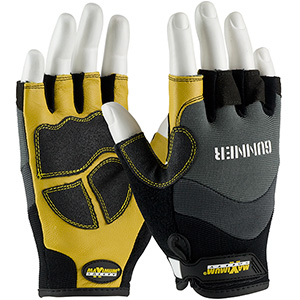 Maximum Safety
®
Gunner

™
120-4300
GUNNER Workman's Glove
Tan Goatskin Reinforced Palm
Spandex Back
Neoprene Wrist
Half-Finger
SIZES: S-2XL
PACKED: 72 Pair/Case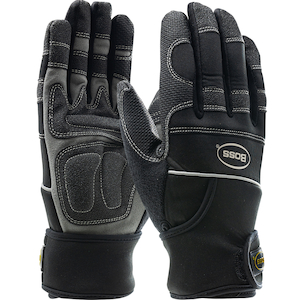 Maximum Safety
®
Gunner

™

AV
120-4400
GUNNER AV Workman's Glove
Padded PVC & Black Synthetic Leather Palm
Spandex Back
Supported Wrist Strap
SIZES: S-2XL
PACKED: 72 Pair/Case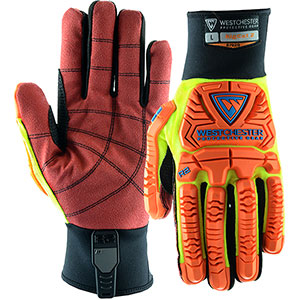 R2 RigCat
™
R2 Rig Cat 2
87020
Synthetic Leather Palm
Cut Protection
Impact Protection
TPR on Back of Hand
Long Neoprene Cuff
SIZES: S-3XL
PACKED: 72 Pair/Case
EN 388 2016 Results:
3243
Abrasion: 3
Cut (Coupe Test): 2
Tear: 4
Puncture: 3
Cut (TDM-100 Test):
Impact Protection:
EN 388 is a European Standard. Cut Level is determined by the number of cycles it takes a spinning circular blade, that is pulled across the material under a constant weight of 500 grams, to cut the fabric. As the number of cycles increase, so does the glove's ratings. Click here for more information about the EN 388 2016 standard.
SHOWING 1-3 OF 3 ITEMS
1 of 1