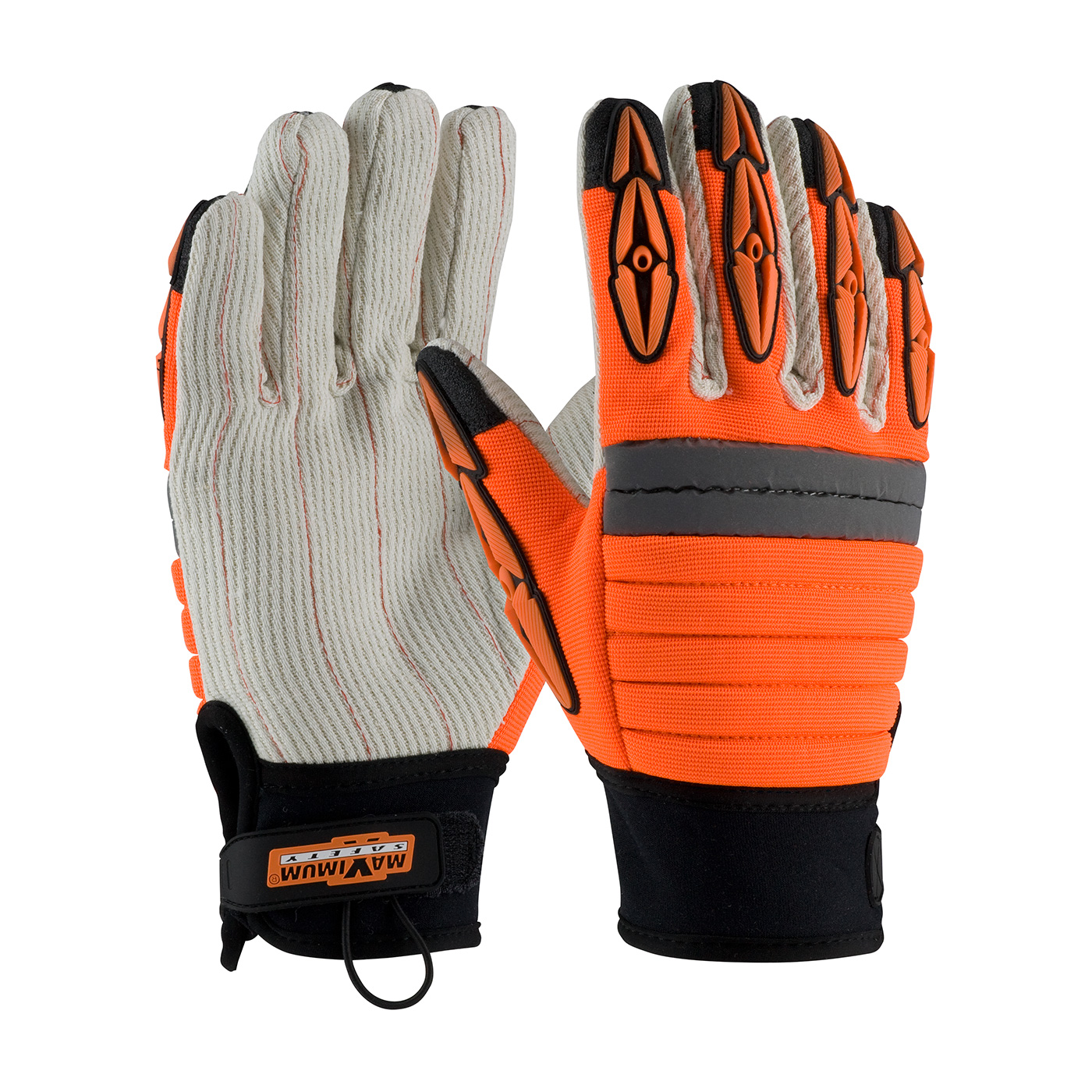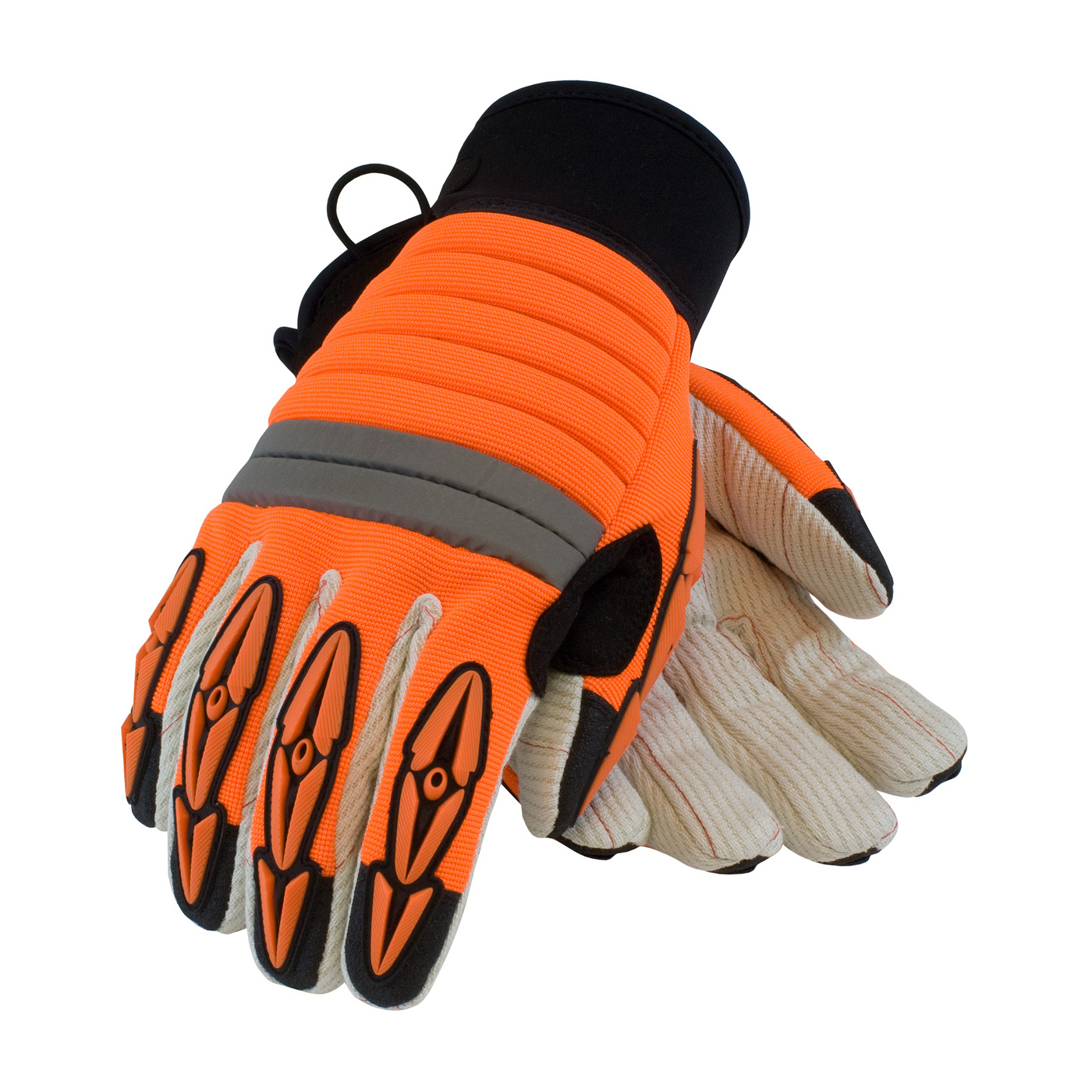 Maximum Safety
®
Derrickmen™
120-4720
Back: Spandex
Adds comfort and breathability.
PRODUCT DESCRIPTION
Ideal for petrochemical, heavy/light construction, auto repair, demolition, manufacturing, mining, fabrication, landscaping.
FEATURES
Cotton canvas palm offers comfort, durability and protection
Foam laminated spandex fabric back for comfort and breathability
Double stitching at seams for durability and strength
Thermo Plastic Rubber (TPR) molded finger and thumb guards for maximum protection
Ruber bumper knuckle protection
Synthetic rubber wrist is comfortable and breathable
Vented lycra fabric to keep your hands cool
Hook & loop closure for easy on/off and a secure fit
Hi-Vis coloring and reflective back makes this product very easy to see
Launderable for extended life and to reduce replacement costs
EN388 Results: 1221XX
EN 388 2016 Results:
Abrasion: 1
Cut (Coupe Test): 2
Tear: 2
Puncture: 1
Cut (TDM-100 Test): X
Impact Protection: X
EN 388 is a European Standard. Cut Level is determined by the number of cycles it takes a spinning circular blade, that is pulled across the material under a constant weight of 500 grams, to cut the fabric. As the number of cycles increase, so does the glove's ratings. Click here for more information about the EN 388 2016 standard.
The Maximum Safety® brand of Hi-Performance gloves was developed to provide the added protection needed that most gloves aren't designed to provide. Depending on your needs, Maximum Safety® provides various solutions for impact protection, cold protection, heat protection, FR and AR protection, and more! Advancements in our design also provide ergonomic solutions that increase comfort while reducing hand fatigue.
View Products