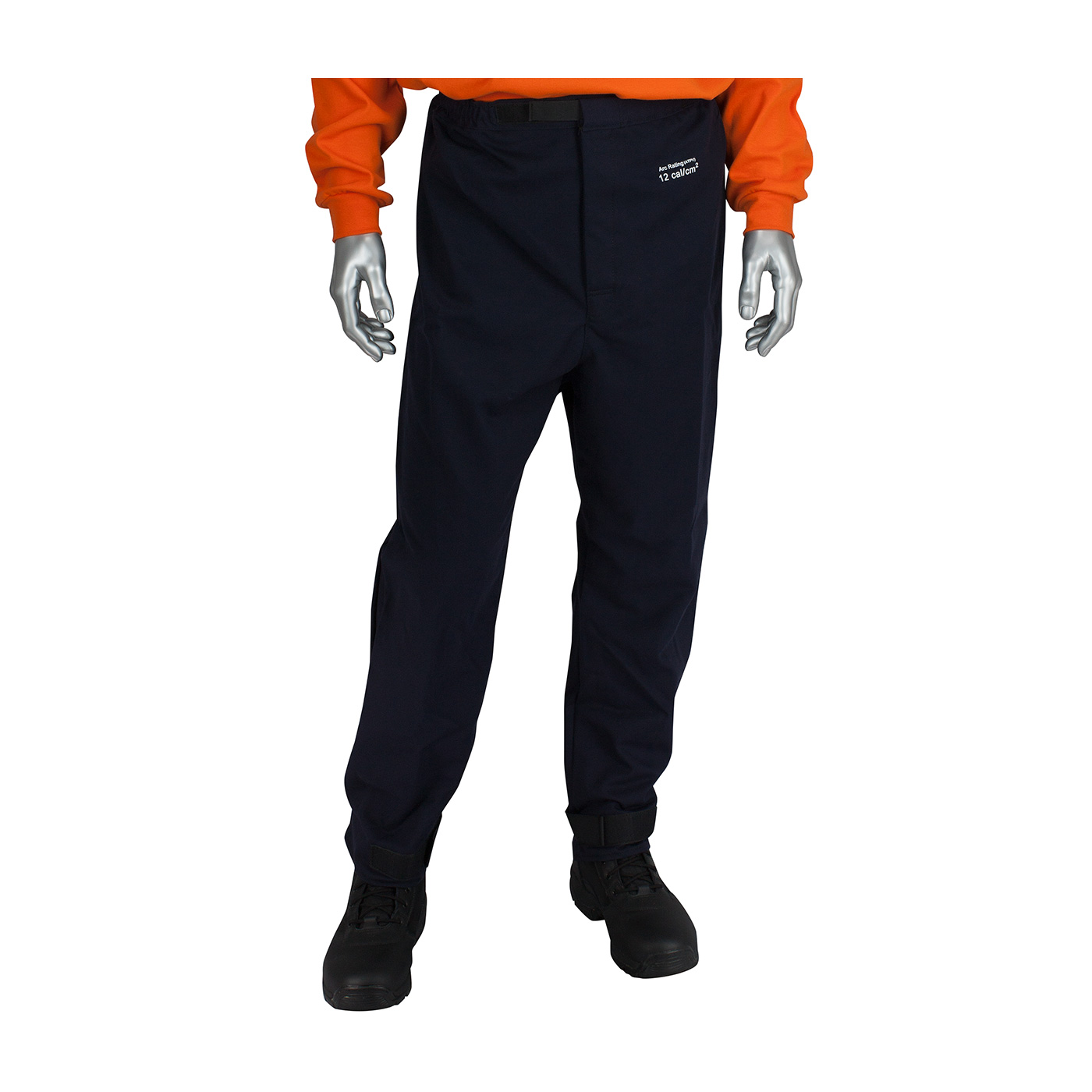 PIP
®
AR/FR Overpant- 12 Cal/cm2
9100-22070
Fabric: Cotton / Nylon
Cotton material provides comfort to the garment. Nylon material adds durability.
PRODUCT DESCRIPTION
Ideal for electrical and utility work.
FEATURES
ARC Rating: ATPV 12.4 cal/cm2
PPE 2 (HRC 2)
Aramid high tenacity thread
Bar-tacked at all stress points
No metal pieces on garment
Hook and loop adjustment at sides and bottom ankle cuffs
Pass through pockets
Covered zipper fly closure
Elasticized waist
NFPA 70E-2012
ASTM F1506-10a
ASTM F2178-12
OSHA 29 CFR 1910.269
PPE Category: 2
ATPV 12.4Cal/cm2
The NFPA has identified the various FR hazardous risk category levels, which range from PPE 1 (which is low risk and requires AR clothing with a minimum arc rating of 4), up to PPE 4 (which is high risk and requires AR clothing with a minimum arc rating of 40). Each level, 1-4, is rated at a certain amount of flame resistance measured in cal/cm2.
Flame Retardant
Flame retardant products pass specific ASTM tests that deem the fabric flame resistant. Flame resistant fabrics and garments provide protection against clothing ignition, sustained flame spread and do not melt or drip. The material resists ignition, self-extinguishes and the FR properties last for the wearable life of the garment.