Evaporative Cooling
To activate Evaporative cooling products, water is first absorbed by the product's cooling fibers or polymers. Cooling occurs when the moisture within the unit evaporates, creating a cooling sensation for the wearer. When activating, you may use room temperature water. The products must be exposed to air movement to facilitate cooling, and are meant for use over other PPE garments.
SHOWING 1-18 OF 18 ITEMS
1 of 1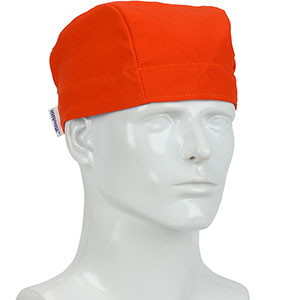 EZ-Cool
®
FR Evaporative Cooling Beanie
396-EZFR350
EZCool FR Banox Evaporative Cooling Beanie
Machine Washable
5-10 Hours of Cooling Relief
Lightweight and Durable
One Size
SIZE: OS
PACKED: 200/Case
FLAME RETARDANT (FR)
Flame retardant garments pass specific ASTM tests that deem the fabric flame resistant. Flame resistant fabrics and garments provide protection against clothing ignition, sustained flame spread and do not melt or drip. The material resists ignition, self-extinguishes and the FR properties last for the wearable life of the garment.
SHOWING 1-18 OF 18 ITEMS
1 of 1