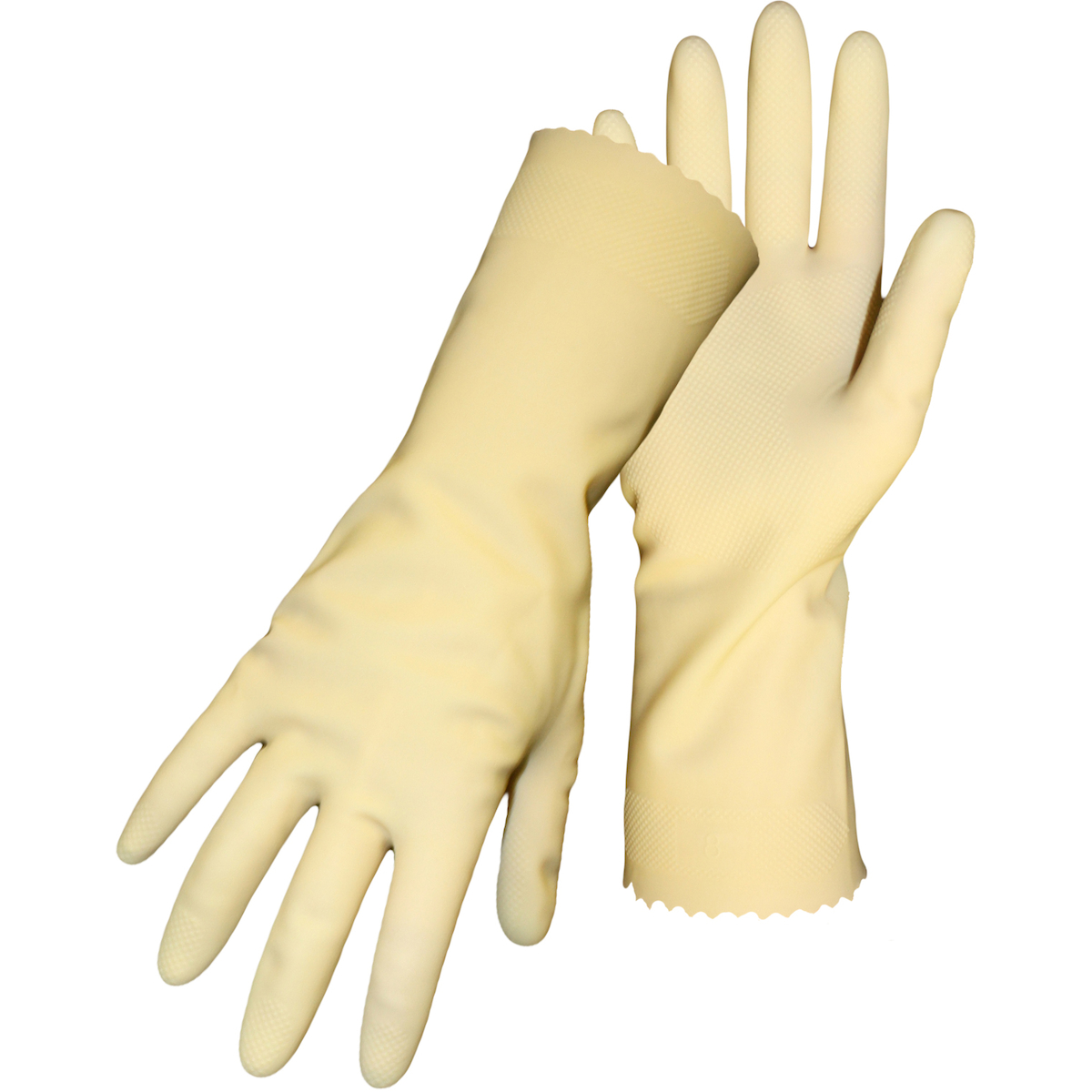 Boss®
Unsupported Chlorinated Latex, Unlined with Raised Diamond Grip - 17 Mil DISCONTINUED- Limited Quantities Available
1UR0392
SIZES: M-XL
Packed: 144 Pair/Case
Country of Origin: Malaysia
Polymer:

Latex

Grip:

Raised Diamond

Lining:

Unlined
VIEW SPEC SHEET
Polymer: Latex
Latex : Latex provides good resistance to numerous acids and ketones, is flexible and is tear and snag resistant. However, latex should not be used for contact with hydrocarbon basedoils or solvents, and it is possible for some users to have intolerance to the material.

View All Latex
Grip: Raised Diamond
Raised Diamond: Diamond patterns provide added grip on wet or dry surfaces, and are commonly used in food handling and processing applications.

View All Raised Diamond
Lining: Unlined
Unlined: Unlined to reduce potential of product contamination.

View All Unlined
Product Description
Ideal for food processing and applications where shedding of flock lining is to be avoided.
Features
17 Mil Chlorinated Latex
12" Long
Pinked Cuff
Diamond Grip
Complies with FDA food handling requirements 21 CFR, Part 177
Chlorinated Latex 17 Mil Unlined Diamond Grip 12" Pinked Cuff