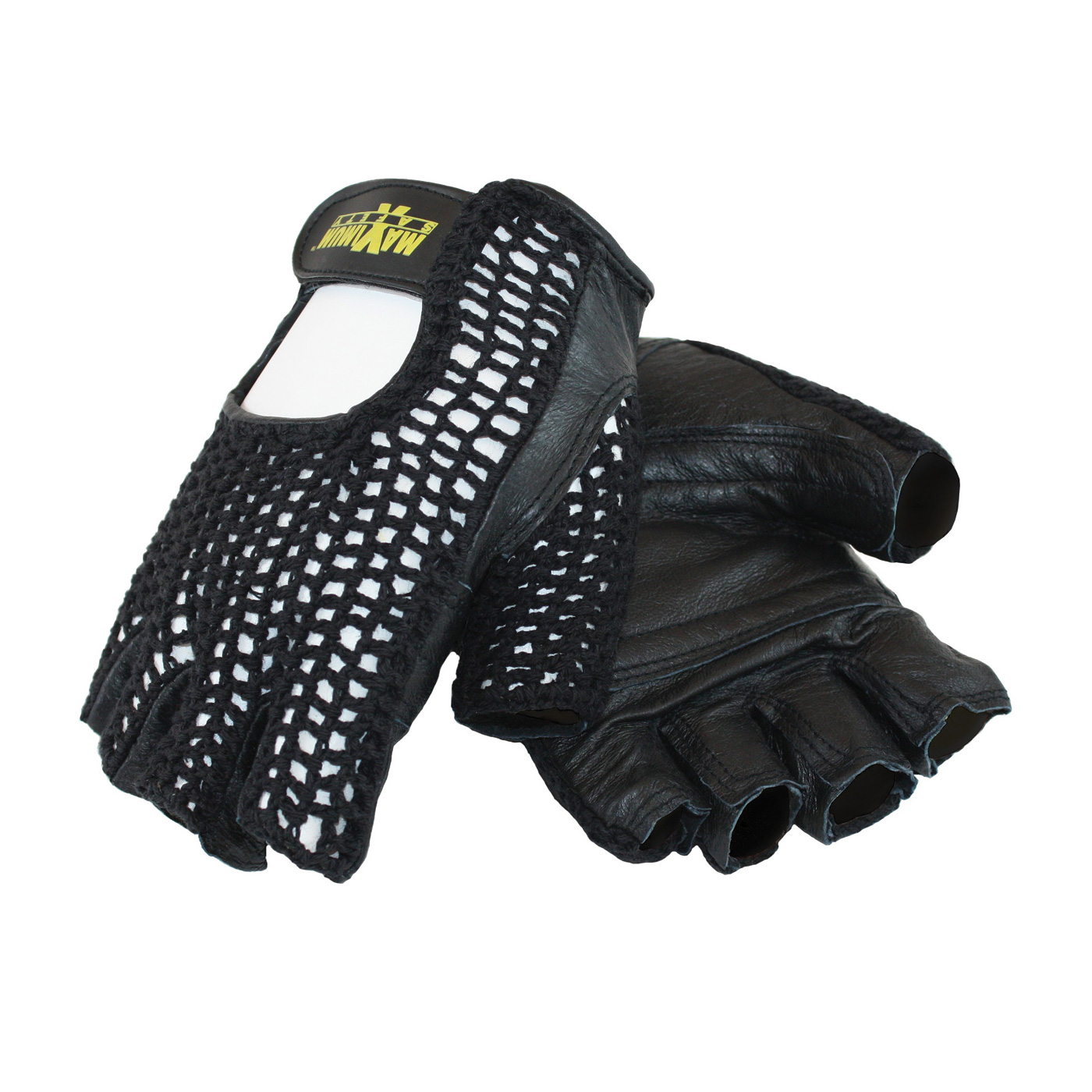 Maximum Safety®
Lifting Gloves with Reinforced Padded Leather Palm
122-AV14
Product Description
Ergonomic glove for use in demanding applications where specialized protection of the palm and wrist is required.
Features
Ergonomic design reduces hand fatigue, offers superior dexterity and durability
Palm pad insert absorbs and dampens shock to the joints of the hand
Crocheted cotton mesh back for breathability
Wrist support protects hands against injury from repetitive movements
Half-finger for greater dexterity, sensitivity and breathability
Hook & loop closure for easy on/off and a secure fit
Launderable for extended life and to reduce replacement costs
Lifting Gloves with Reinforced Padded Leather Palm
Crocheted Cotton Mesh Back
The Maximum Safety® brand of Hi-Performance gloves was developed to provide the added protection needed that most gloves aren't designed to provide. Depending on your needs, Maximum Safety® provides various solutions for impact protection, cold protection, heat protection, FR and AR protection, and more! Advancements in our design also provide ergonomic solutions that increase comfort while reducing hand fatigue.
View Products