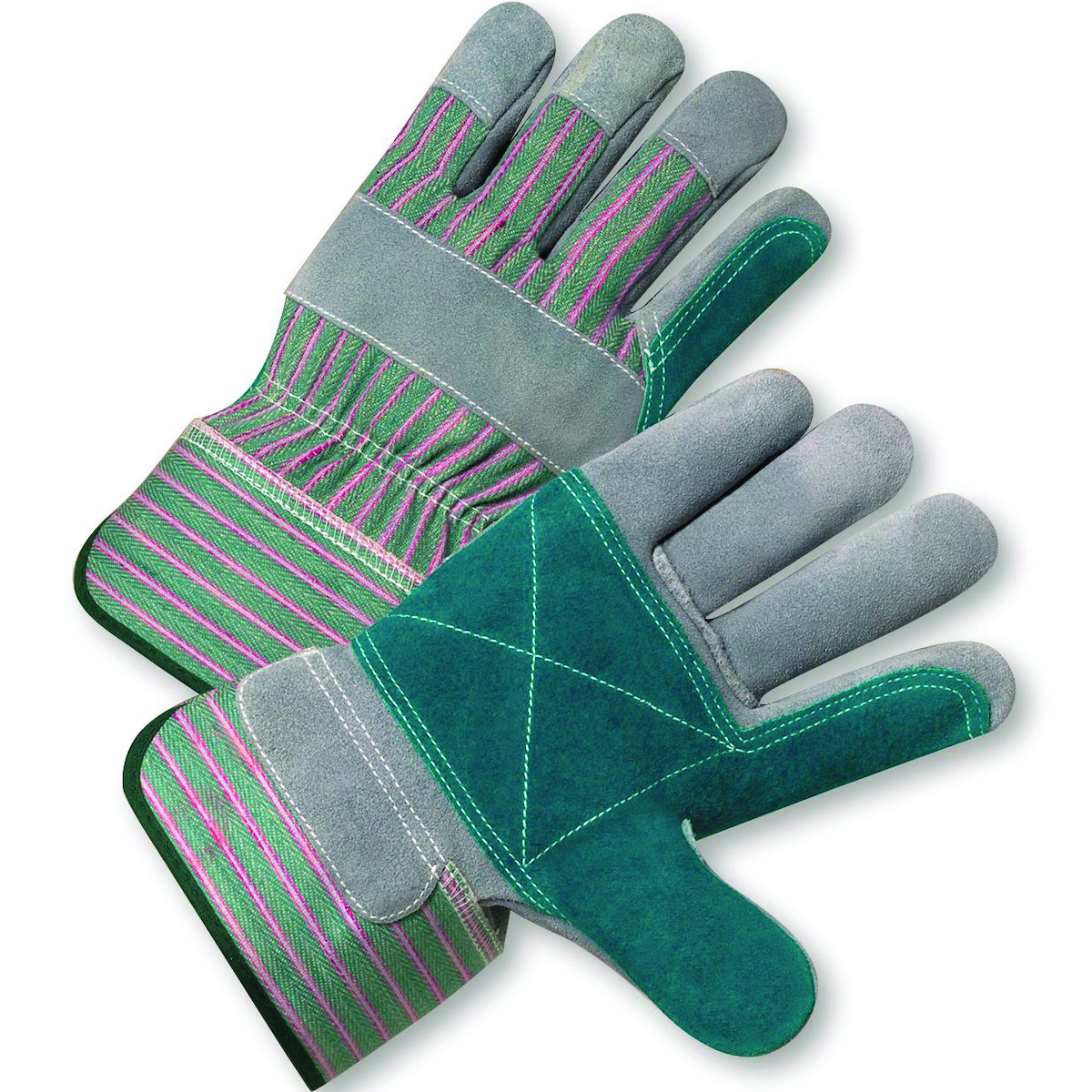 PIP®
Superior Grade Split Cowhide Leather Double Palm Glove with Fabric Back - Plasticized Safety Cuff
83-528DP
Hide: Split Cowhide
Split Cowhide: Split cowhide leather provides comfort, durability, excellent abrasion resistance, and breathability. Split leather is economical and has a visible texture.

View All Split Cowhide
Cuff: Safety
Safety: Safety cuff helps protect wrist, allows for fast removal, and adds water resistance.

View All Safety
Product Description
Used for construction, material handling and general maintenance where the glove is used until it is dirty and disposed of.
Features
Select Split Cowhide
Wing Thumb
Double Palm
Plasticized Safety Cuff
Split Cowhide
Superior Grade
Double Palm
Green/Pink Striped Canvas Back
Wing Thumb
Knuckle Strap
Plasticized Safety Cuff