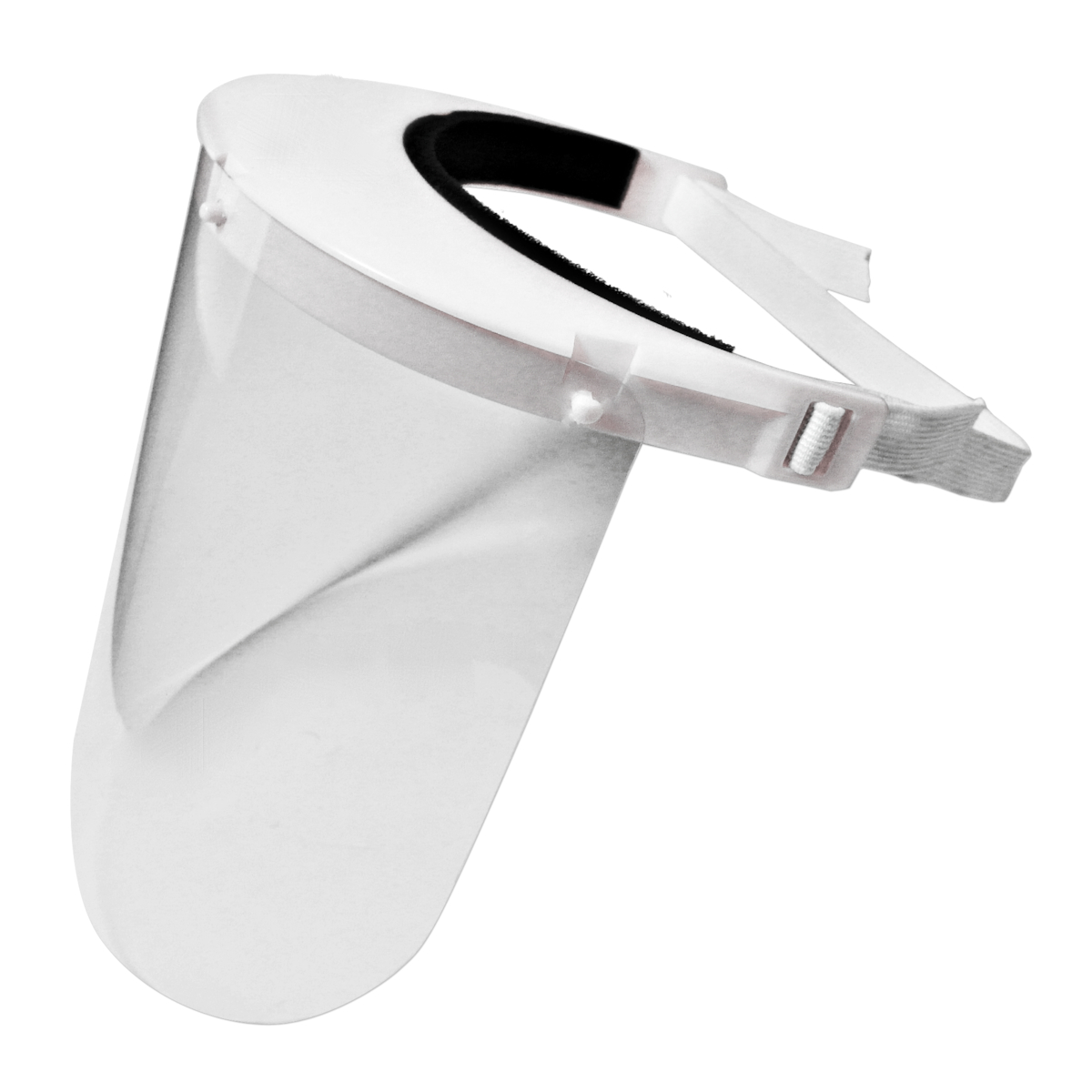 Bouton® Optical
Reusable Uncoated Polycarbonate Splash Shield - .010" Thickness
251-01-5100
Product Description
Clear uncoated polycarbonate .010 splash shield with elastic headband for quick adjustment features a comfortable padded brow for all day use. Provides adequate clearance for glasses and goggles. Always wear approved eye protection in conjunction with face protection products.
Features
Universal Fit splash shield for protection against liquid splash and dust
Not rated for impact applications
Elastic headband for quick adjustment
Padded brow for all day comfort
Adequate clearance for glasses and goggles to be worn behind
This product is only sold by the case
Universal Fit Splash Shield
Foam Padding
Adjustable Headband
Rediscover Bouton® Optical. Nearly 40 years ago HL Bouton Co. Inc began producing eyewear for industrial workers with one thing in mind…give the workers safety glasses that they want to wear. Currently Bouton® Optical has nearly 50 distinctive shapes of safety eyewear - and some are even adjustable. Bouton® Optical also offers you the right lenses for your working environment. Anti-Scratch and Anti-Fog options are standard on many of their glasses and special treatments are available to extend the life of your eyewear while helping you see better by filtering light and reducing glare.
View Products