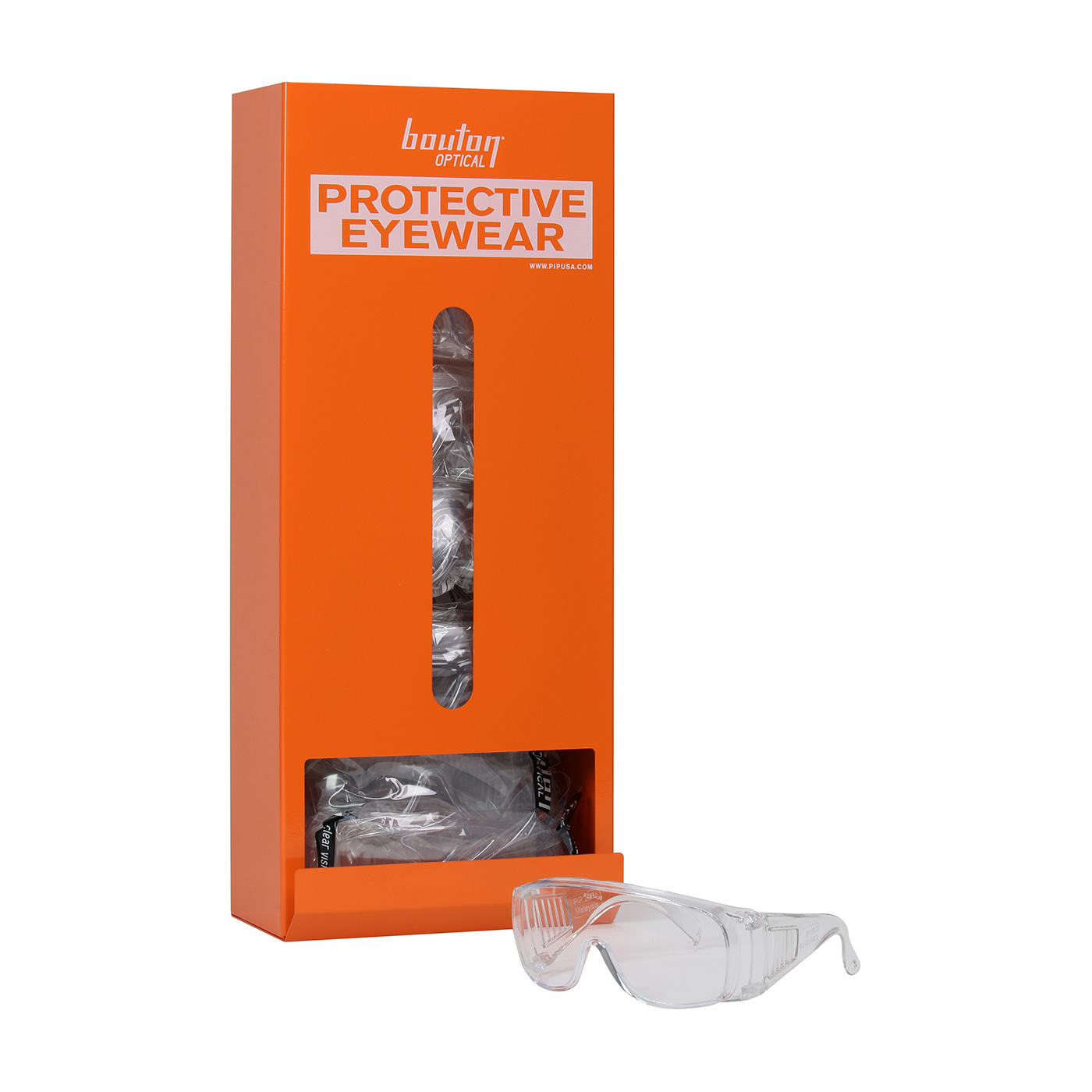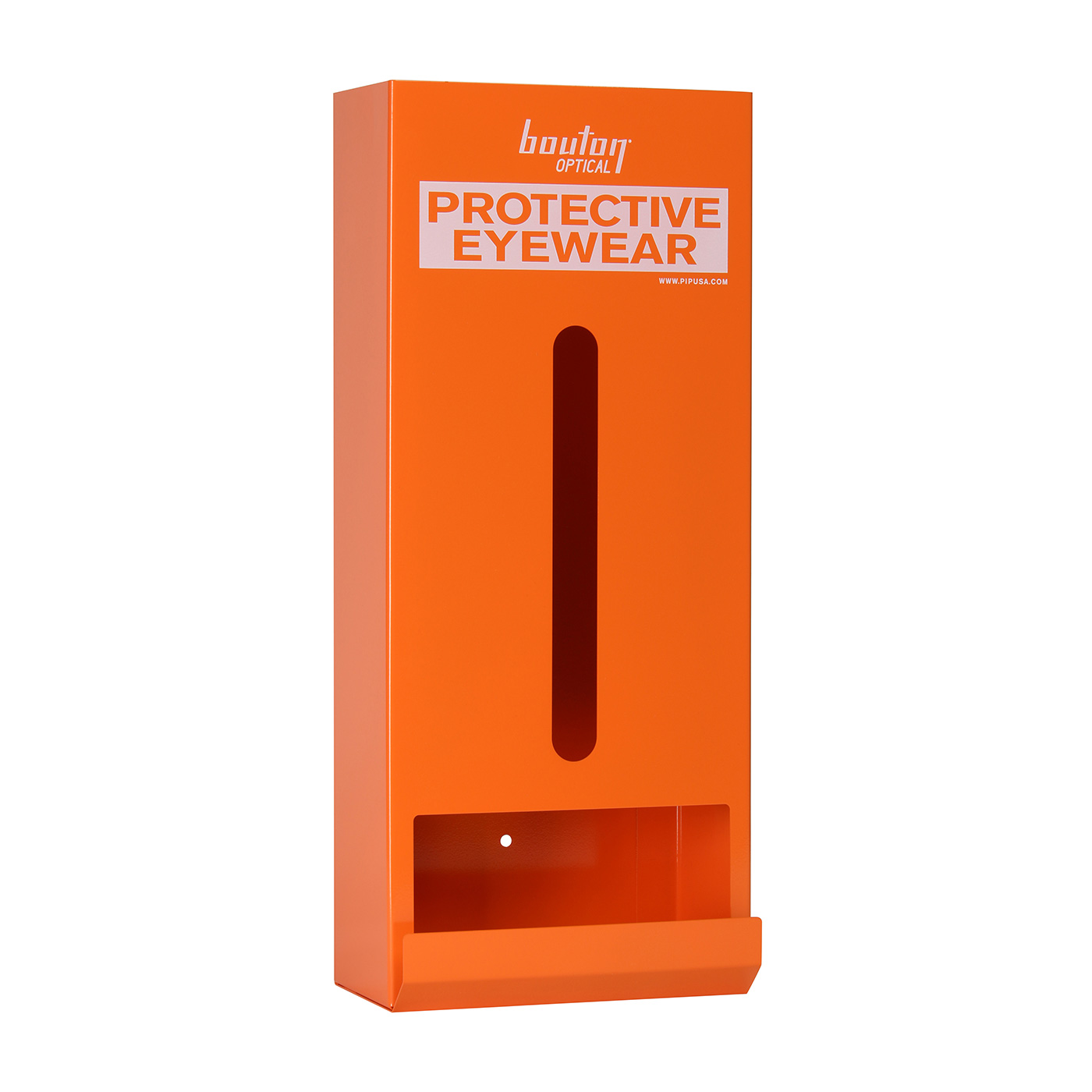 Bouton® Optical
Wall-Mounted Eyewear Dispenser
252-ED100
Product Description
Great way to dispense Bouton® Optical safety glasses to workers and visitors.
Features
A wall-mounted eyewear dispenser that ensures workers and visitors are in compliance with the eye protection requirements
Sturdy 18 gauge steel construction that will not brake or crack
Orange powder coated finish makes this dispenser very durable and easy to see
Designed to hold 12 safety glasses
Mounting hardware and instructions are included
Related Product Dowloads
Powdercoated Metal Dispenser
Hardware included for wall mounting
Holds 12 glasses
18"x8"x4"
Rediscover Bouton® Optical. Nearly 40 years ago HL Bouton Co. Inc began producing eyewear for industrial workers with one thing in mind…give the workers safety glasses that they want to wear. Currently Bouton® Optical has nearly 50 distinctive shapes of safety eyewear - and some are even adjustable. Bouton® Optical also offers you the right lenses for your working environment. Anti-Scratch and Anti-Fog options are standard on many of their glasses and special treatments are available to extend the life of your eyewear while helping you see better by filtering light and reducing glare.
View Products